Levison Wood's adventures in Costa Rica: 3 places to find your sanctuary
On a recent trip to Costa Rica, adventurer Levison Wood discovered some of the nature-filled paradises of the country, and discovered his sanctuary. Here are just three of the places Levison went to…
1. The Nicoya Peninsula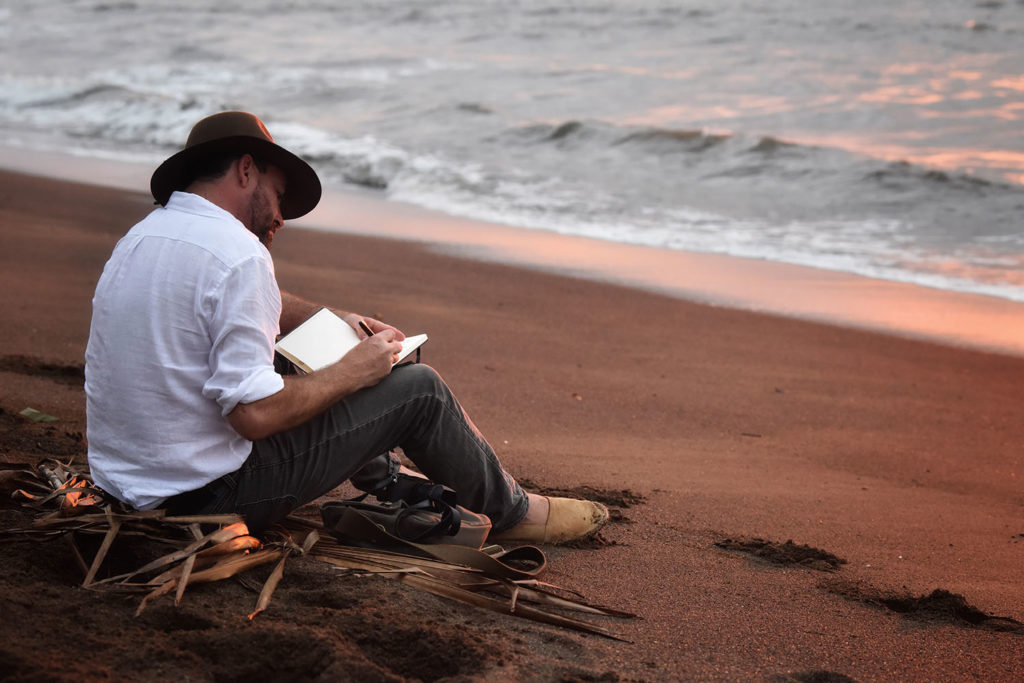 If you're looking for Pura Vida, look no further than the Nicoya Peninsula, where big surf, yoga retreats and huge swathes of forest await. The peninsula is one of just five Blue Zones in the world, and during his time here, Levison Wood met the locals at the Matambu Indigenous Reserve, where it's not unusual for the inhabitants to live to the age of 100. The Nicoya Peninsula is also home to Sabaneros – Costa Rican cowboys. Like Levison, you can join them on horseback to herd cattle and learn of their way of life.
There is space to relax here too and the northeastern Nosara region is world-famous for its wellness retreats. Many hotels here overlook the golden beaches, and allow you to combine yoga with other wellness activities such as sound therapy, reiki, forest bathing and meditation.
"Not only is Costa Rica always ranked as one of the happiest countries in the world, it's also one of the most peaceful and safest countries in the world. It really rubs off and I think that's one of the reasons I love coming back to this country. It's my sanctuary, it's about the sense of relaxation and living the pure life. The world needs more Pura Vida."

Levison Wood
2. La Fortuna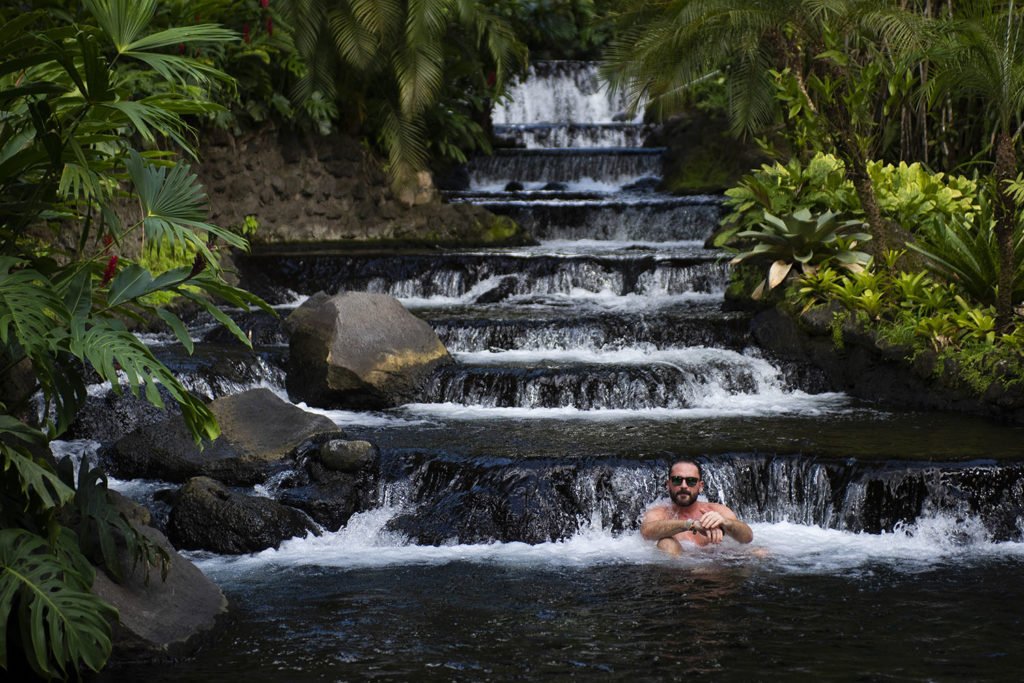 La Fortuna is a small town northwest of the capital and is most famous for the Arenal Volcano and its namesake national park. Standing at 1,657m and with a perfect symmetrical shape, you'll want to have your camera ready for Arenal Volcano. Whether you're trekking through Arenal National Park, paddling in a kayak or whizzing through the air on a zip line, chances are you'll have a view of Arenal.
All that volcanic activity means La Fortuna is home to many mineral-rich natural hot springs where you can relax and soothe your muscles. Levison Wood stayed at Tabacon in La Fortuna, which is a resort situated at the base of the volcano where you can soak in the surrounding hot springs.
But adventure can be had here, too. You can zip line above the wildlife-filled forest of Arenal National Park, climb 530 steps to admire the 20 metre cascade of the Fortuna waterfall and meet the locals at La Fortuna's Maleku Indigenous Reserve. Levison Wood visited the reserve and explored the town, met some of the residents, and learned about their way of life and traditions that have been kept alive for generations.
"Costa Rica is the perfect place to unwind, relax and read and write, and that's one of the things I do if I'm looking for inspiration to write a new book or just a journal."

Levison Wood
3. Osa Peninsula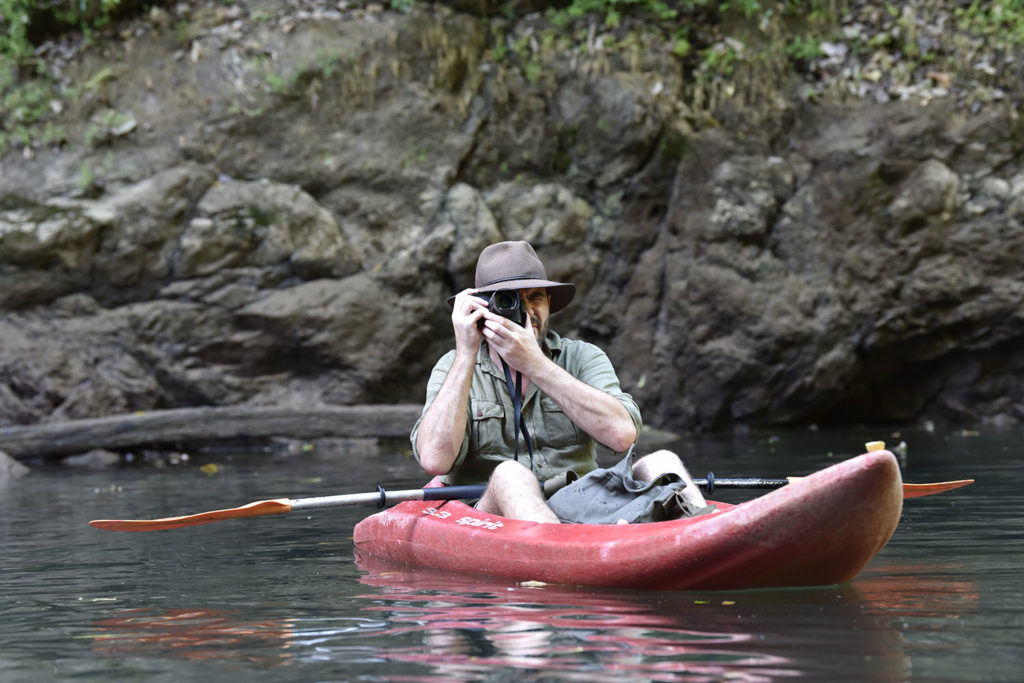 Costa Rica is home to 6.5% of the world biodiversity and 3% can be found in Osa. This lesser-known corner of Costa Rica is located on the South Pacific coast and is the perfect place to turn off your phone and immerse yourself in the unspoilt natural beauty all around.
Start your adventure in the Corcovado National Park, the largest national park in Costa Rica and home to some of the most unique wildlife in the world. During his time here, Levison Wood visited Corcovado with a local wildlife guide, and found all four of the monkey species that call the country home, turtles, some of 40 species of frogs, colourful butterflies and so many birds, including hummingbirds and scarlet macaws.
Along the coast, more wildlife can be found and Drake Bay in the Osa Peninsula is one of the finest places in Costa Rica to spot whales and dolphins. It's a particular hot spot for humpback whales which migrate here between mid-July and October to give birth and nurse their young.
Divers, meanwhile should head to Drake Bay's Cano island to see corals, eels, reef sharks and sting rays. Or head out on a kayak to explore the rivers, paddling under the shade of ancient mangrove trees to spot birds, lizards and monkeys.
"It's a real photographer dream wherever you look. There's amazing people, the sense of colour and character of the culture, there's amazing wildlife."

Levison Wood