7 eco-lodges in Costa Rica
For a rewarding trip to Costa Rica, choose environmentally-conscious accommodation, says travel writer Sarah Riches…
If you'd like to stay in an eco-lodge in Costa Rica, then look out for a green leaf logo, which indicates it's been awarded the tourist board's Certification for Sustainable Tourism (CST). Of all the levels, five is the highest.
To be honoured with the stamp of approval, hotels, restaurants and tour operators must meet rigorous requirements. These include conserving water and energy, reducing noise and light pollution, protecting the forest and cooking with organic produce. Businesses are also expected to hire local staff, promote local culture and events and encourage guests to interact with residents.
Therefore, by staying in an eco-lodge you can ensure your visit will have a positive impact on the community. You'll benefit from cross cultural exchange, too – resulting in a more authentic, meaningful holiday. Not sure where to stay? Here are our top picks from around the country…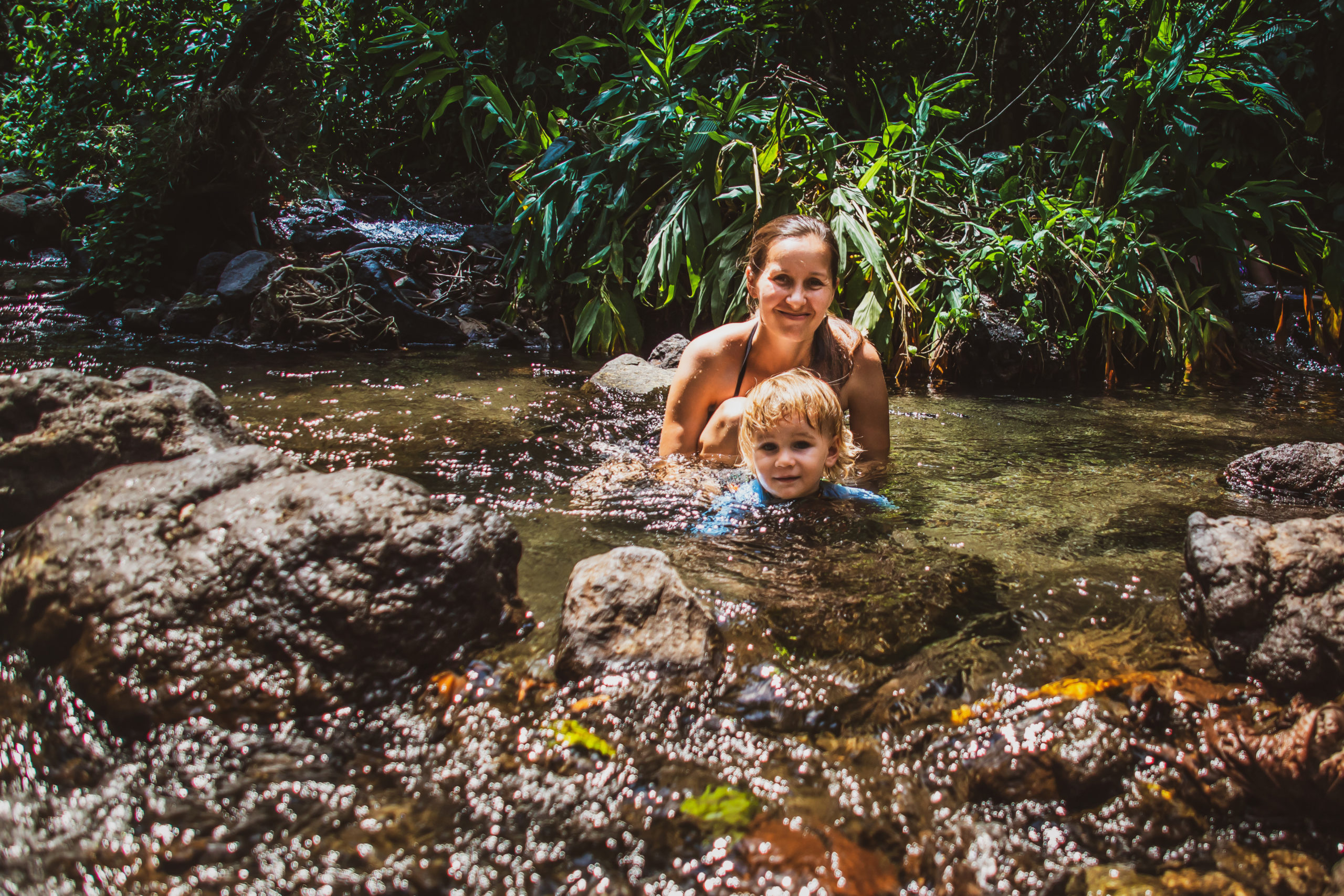 The granddaddy of eco-tourism, the five-star Tabacón near Arenal boasts five CST leaves. As well as employing locals and serving regional ingredients in its restaurants, it encourages guests to plant trees and educates them about local culture. During my visit, I took part in a purification ceremony in a traditional sweat lodge. I crawled on my hands and knees into a gloomy dome and sat around a pit of white-hot rocks. There I remained for hours in sauna-like temperatures while the leader sang, drummed and thanked our ancestors. The resort is easy on the eye, too. Allow time to use its spectacular outdoor spa, especially after dark. Mineral rivers, pools and waterfalls – heated naturally by magma from Arenal Volcano – are set among botanical gardens. Treatments take place outside, with palms and caña brava (wild cane) providing privacy. 
2. Luna Lodge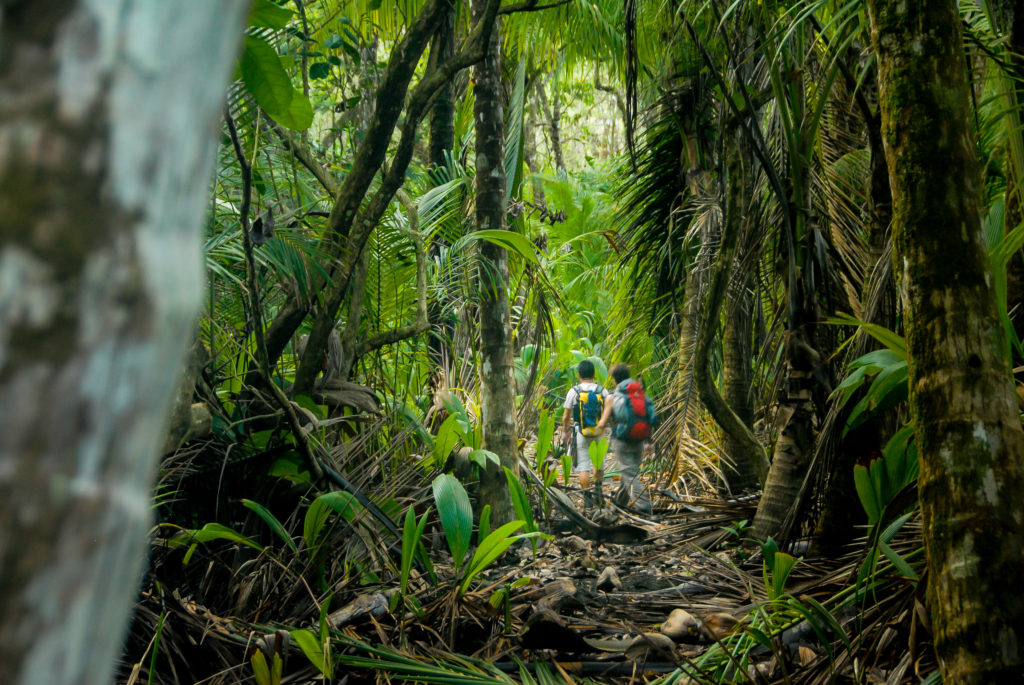 Thanks to its proximity to Corcovado National Park, the palm roof bungalows of Luna Lodge on Oso Peninsula blend in with the natural world around them. Like Tabacón, the retreat has five CST leaves. Green touches are ingrained in everything it provides, from bathroom products and handmade crafts in the shop to the organic produce that's grown on site. Activities are just as environmentally sound. You can relax in the pool or spa, do yoga on an open-air deck, stargaze through a telescope or borrow bodyboards and hit the coast. Alternatively, explore the lodge's walking trails. As you hike among papaya and mango trees you'll pass waterfalls, a creek and lookout point. Chances are you'll also spot howler monkeys, sloths, toucans and weasel-like tayras.
3. Cala Luna Boutique Hotel and Villa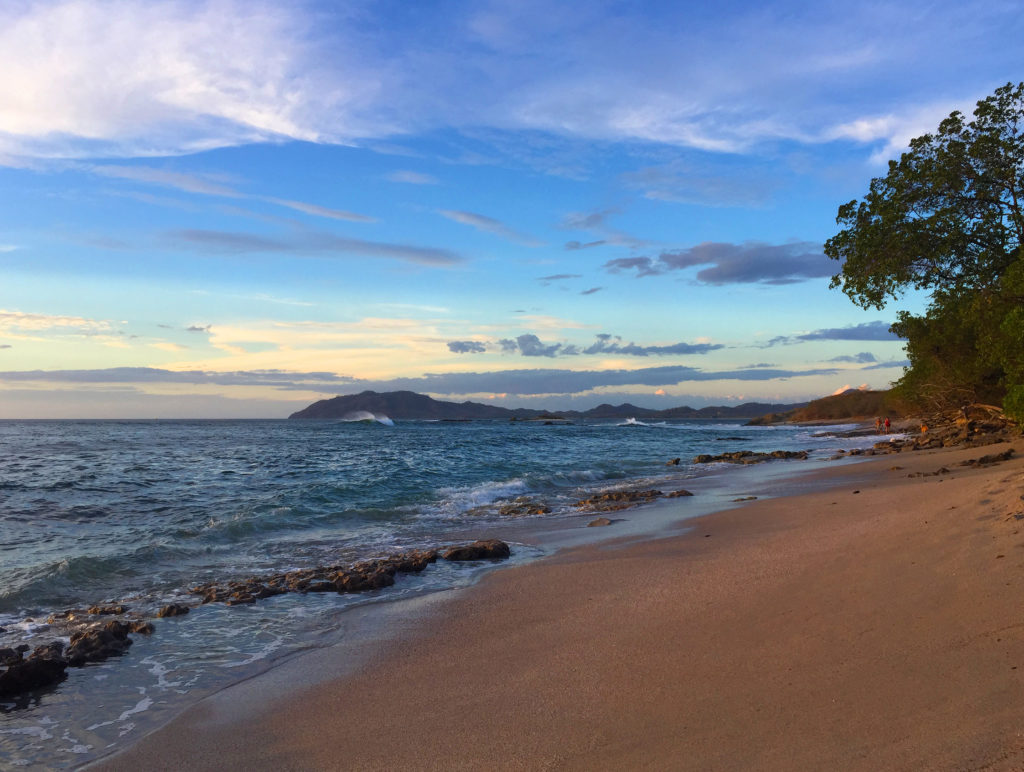 Another proud recipient of five CST leaves, this boutique hotel is 50m from Langosta beach on Nicoya Peninsula. It shares its rainforest home with iguanas, raccoons and monkeys, and its respect for nature is evident throughout. The restaurant serves seasonal, non-processed ingredients such as locally-caught trout, almonds picked in Costa Rica and vegetables and herbs grown in its garden, while poultry and dairy products are produced by the hotel's employees. Its spa is in an outdoor bungalow made from indigenous hardwood sourced from Costa Rica and it's surrounded by tropical gardens. Enjoy a treatment, sound therapy or do complimentary yoga in an open-air studio. 
4. Finca Rosa Blanca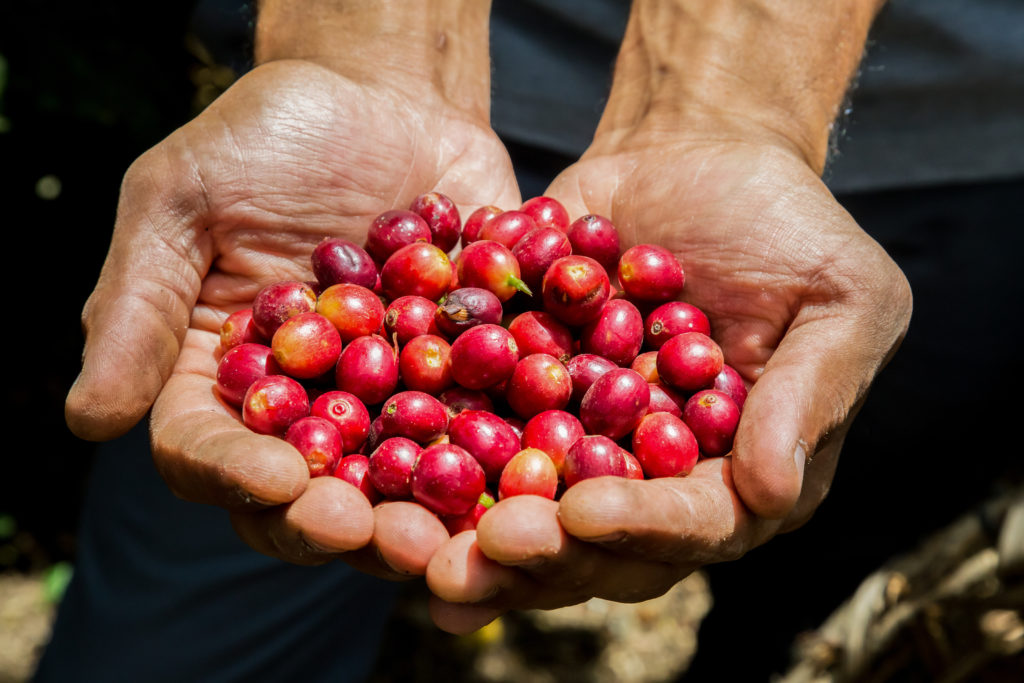 Not only does this farm near San Jose have five leaves, it scored 100 per cent in the CST grading system. Its mission statement says: Sustainability is not enough. Sustainability seeks to maintain the status quo – to do less harm. Regenerative tourism repairs the harm that has already been done. We embrace both. That's why the Jampol family – the resort's owners – has planted 5,000 native trees over the past 25 years. The carbon neutral inn also only uses solar-powered electricity and solar-heated water, while its swimming pool is free from chemicals. As well as human visitors, the farm's back-to-nature ethos attracts 130 bird species, making it ideal for twitchers. Visitors can also join a guided tour of the organic plantation, which grows Arabica coffee beans. Alternatively, you can meet school children, food bank volunteers and older locals at a senior citizens centre. 
5. Hacienda Pozo Azul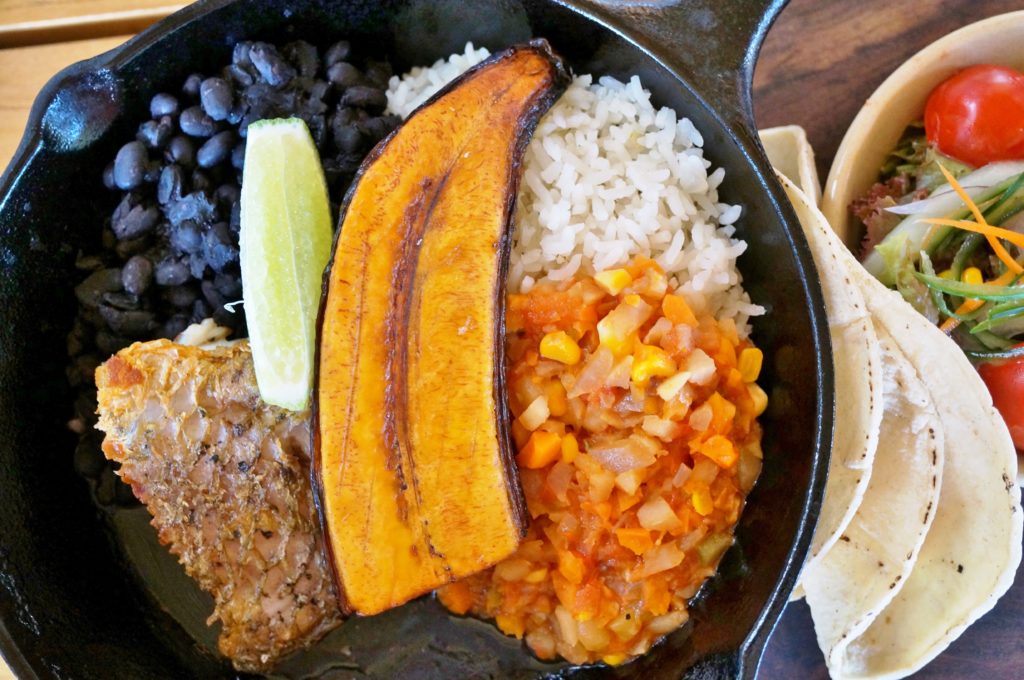 The tourist board awarded Hacienda Pozo Azul the maximum amount of CST leaves. Set within the Sarapiquí rainforest in the north of the country, the 1,012-hectare reserve is the size of London's Richmond Park. Thirty affordable tents nestle among the trees. The best way to experience the plantation is to explore it on a tractor tour. As well as learning how casava is harvested and how sugar cane, pineapple and medicinal plants grow, you'll meet sheep, goats and adorable Falabella horses, which are smaller than a Great Dane. You can also explore 16km of nature trails that crisscross through the rainforest – the highlight is a 122m hanging bridge over a river. If all those activities leave you hungry, join a cooking class and prepare a meal made with organic produce that's grown on site, or eat in the farm's outdoor restaurant.
6. Casa Corcovado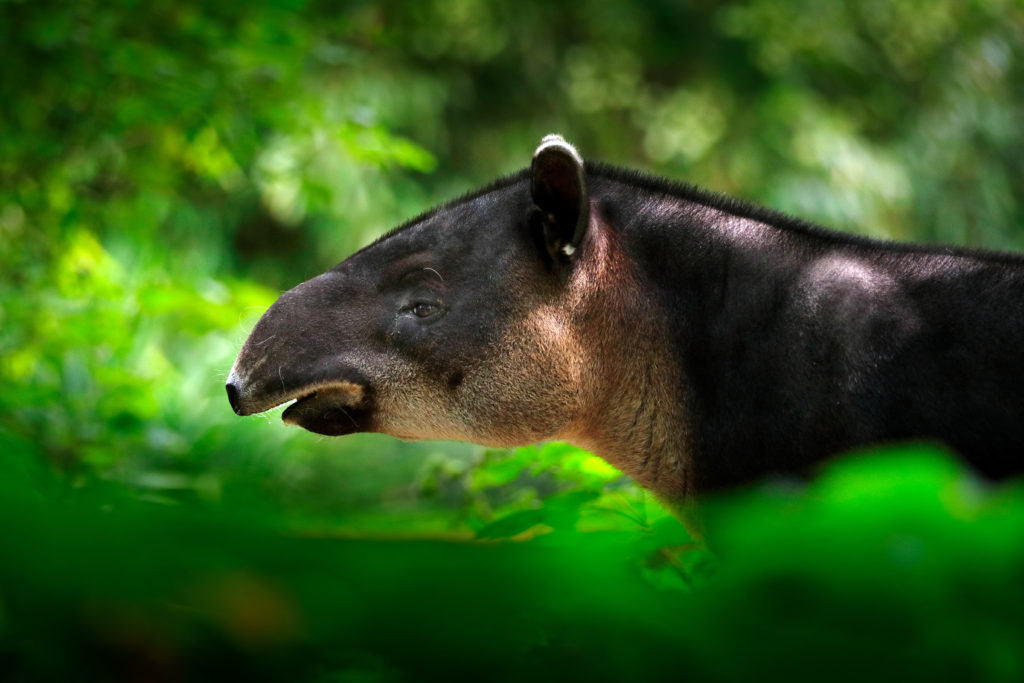 An eco-tourism pioneer, five-leaf Casa Corcovado on the border of Corcovado National Park is only accessible by a 90-minute boat trip through mangroves. The 69-hectare reserve was set up in 1994 by a naturalist who was keen to conserve the area. Its environmental ethos is evident throughout, from solar panels to biodegradable products made by local suppliers. It also measures water with hydrometers to reduce consumption and treats wastewater, and it funded a local recycling centre. An information board educates visitors about the impact of feeding wildlife, touching coral and getting too close to whales on boat trips. Guests can also benefit from community visits and a guided night tour of the property, on which you may spot red-eyed tree frogs, tarantulas and tapirs. 
7. Gaia Hotel & Reserve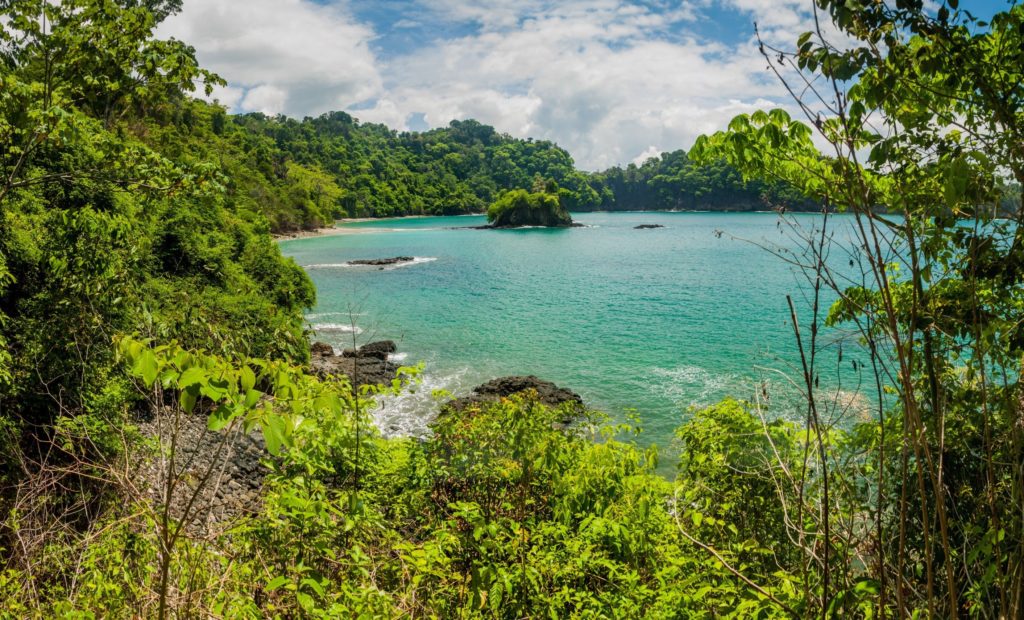 This adults-only boutique hotel is on Manuel Antonio Beach, on the Pacific coast. It has four leaves, and is working towards its fifth. The hotel strives to educate guests in sustainability on guided hikes around its private nature reserve, which is home to iguanas, monkeys and two- and three-toed sloths. You might also spot scarlet macaw, thanks to a government-supervised programme to reintroduce them to the reserve. As well as relaxing in the pool and doing yoga, you can enjoy treatments that use organic products such as volcanic clay, honey, ginger and chocolate. You can also mingle with locals at a farmers' market in Quepos, where a multilingual guide will tell you about the town's history.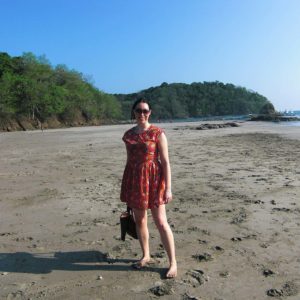 About Sarah Riches 
Sarah is a travel journalist with a special interest in active, healthy holidays. She spent nearly a month in Costa Rica. She loved seeing a sloth on a night hike near Arenal, walks in Cahuita National Park and soaking in hot springs at night at Tabacon.