Escape the crowds! 7 little-visited national parks
With 29 national parks in Costa Rica, most of them offer vast open spaces with big crowds of wildlife but little crowds of people. But these seven lesser-visited national parks in Costa Rica are even quieter than the rest, making them perfect for post-covid travel and social distancing…
1. Tenorio Volcano National Park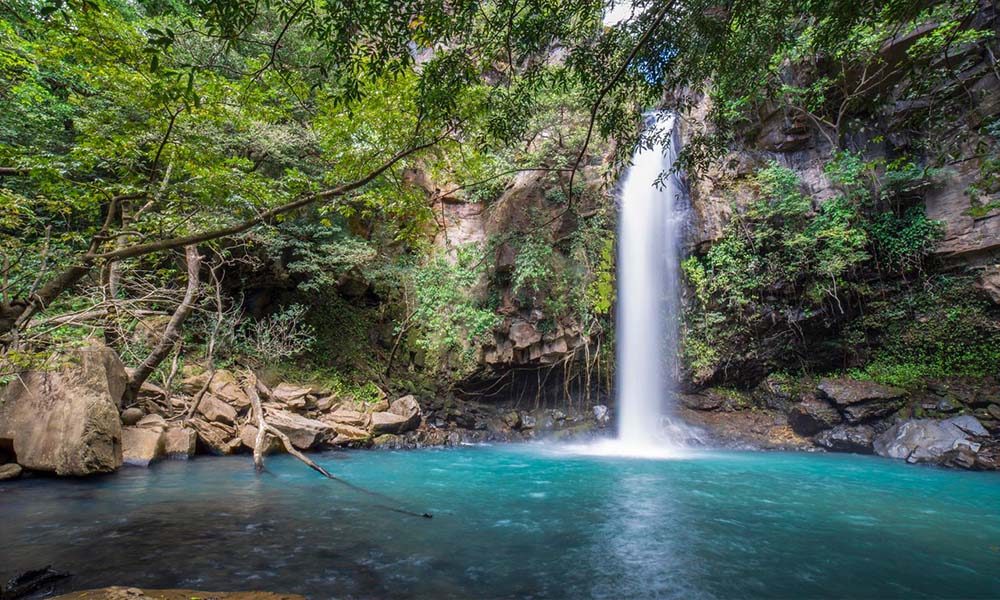 Wildlife lovers rejoice! This forest-cloaked national park in Costa Rica is filled with white-faced monkeys, tapirs and even pumas among many other mammals. Birdwatchers will also be in heaven here and should look out for quetzals, bellbirds and wattles.
A great way to spot the wildlife is by hiking to the Celeste River and waterfall. Following the forest trails, the walk will take you around an hour, leading you over hanging bridges over a bright blue river. Eventually, you will reach the waterfall with its tempting turquoise pool.
2. Poás Volcano National Park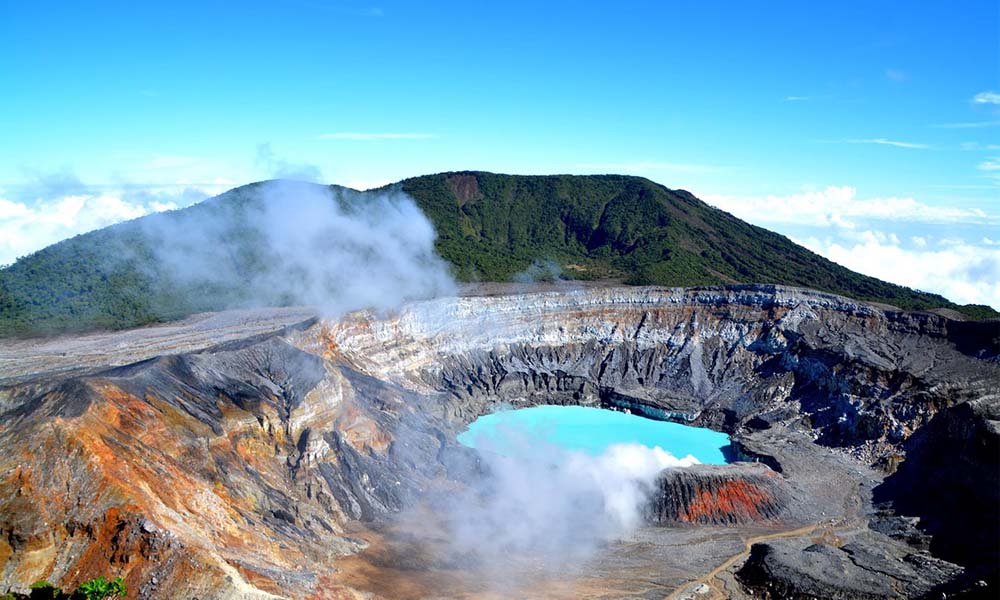 Poás Volcano National Park is an incredible volcanic landscape where several craters await exploration. The biggest? Poás. At 8,900 ft, it is one of six active volcanoes in Costa Rica.
Trek the walking trails that wind through the cloud forests to explore this otherworldly landscape up close: you'll see some craters bellowing out clouds of smoke while others are filled with white water. In this wild national park, you'll likely forget that you're on an hour away from Costa Rica's capital and the international airport. Make the most of the proximity by visiting Poás Volcano National Park as soon as you arrive or make it a thrilling end to your trip.
3. Ballena National Marine Park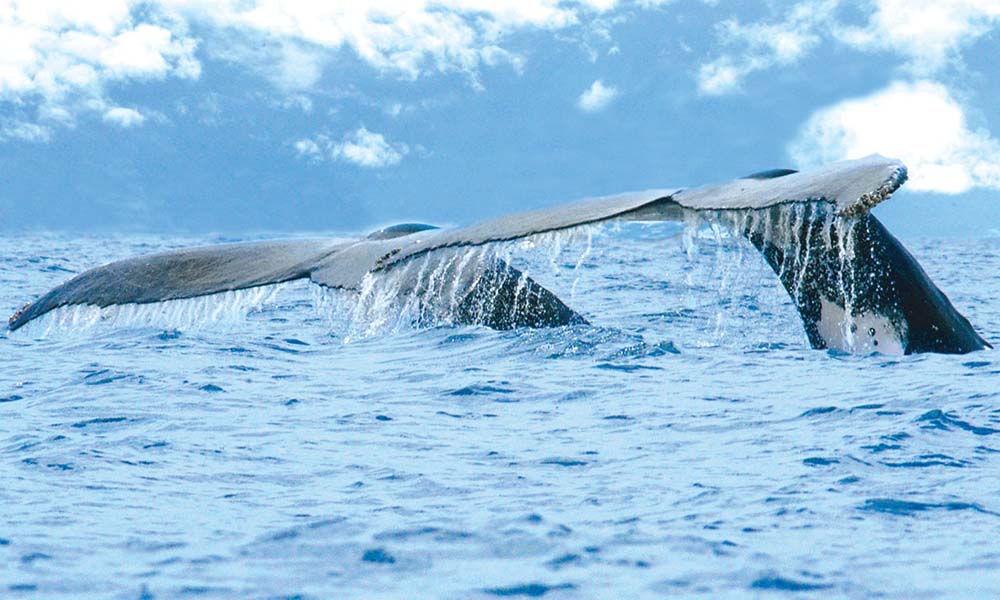 This aptly-named park (ballena is Spanish for whale) is complete with a beach in the shape of a whale's tail. But get out on the water and you'll likely see the real thing, too. Between August and March, humpbacks come to mate, give birth and nurse their young in the warm Pacific waters. While out on a whale-watching tour, you'll likely be joined by pods of dolphins splashing aroung the boats.
The park is home to other marine life, too. Head to Bahia Ballena Beach between May and November to see turtles-nesting or go diving or snorkelling around the offshore islands to see a rainbow-spectrum of fish.
4. Corcovado National Park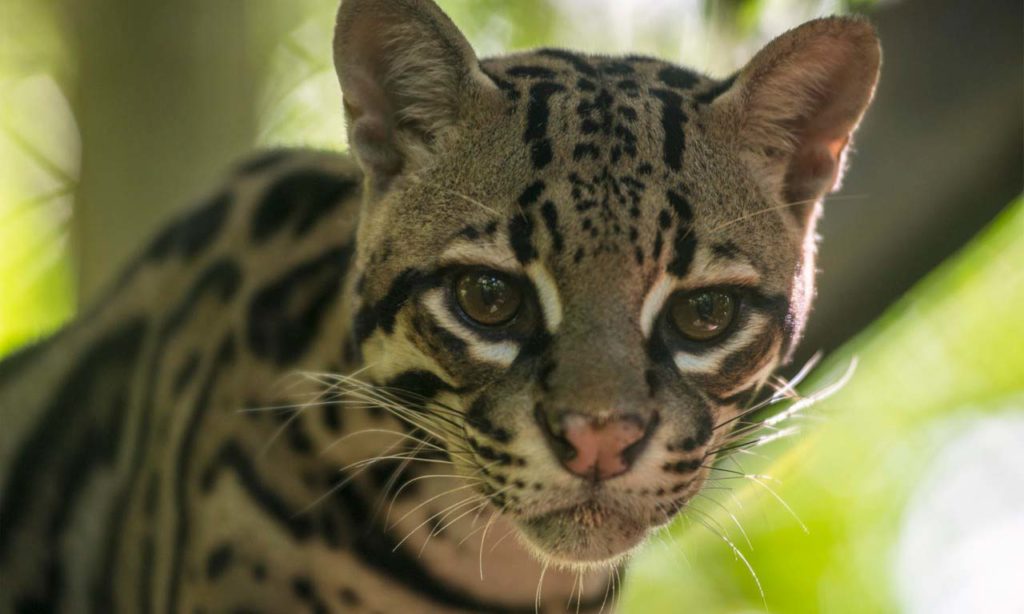 Named the most biologically intense place on earth, this sprawling national park in Costa Rica is home to half of the country's species, including tapirs, crocodiles, sloths, scarlet macaws and harpy eagles.
This is the only place in the country where you can tick off sightings of all four of Costa Rica's monkey species (howler, white-faced, squirrel and spider). Many wild cats also call this neck of the woods home, and if you're lucky you'll see puma, ocelot, jaguaeundi and even jaguar.
5. Santa Rosa National Park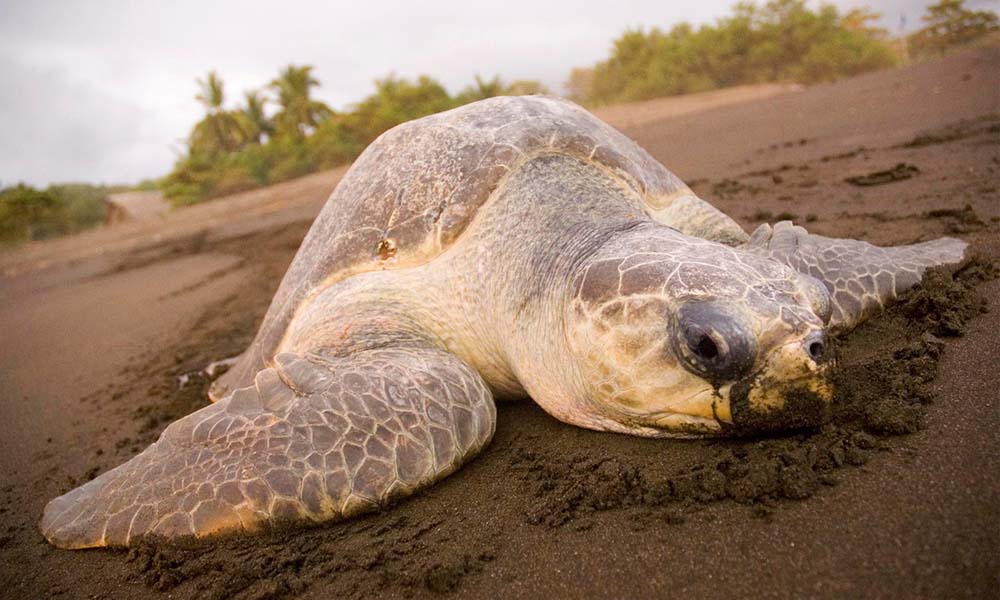 When you think of Costa Rica, thick, spinach-green jungle comes to mind, which is why you may find this park so surprising. More African savanna than Costa Rican rainforest, this dry forest in the hot north-west tip of the country is complete with thorn trees, tall grasses and hardly a tourist in sight.
The golden beaches are popular with surfers, but it's the beaches other visitors that makes a trip here so exciting. Head to Nancite at night during the summer for a chance to see thousands of olive ridley turtles coming ashore to lay their eggs.
6. Carara National Park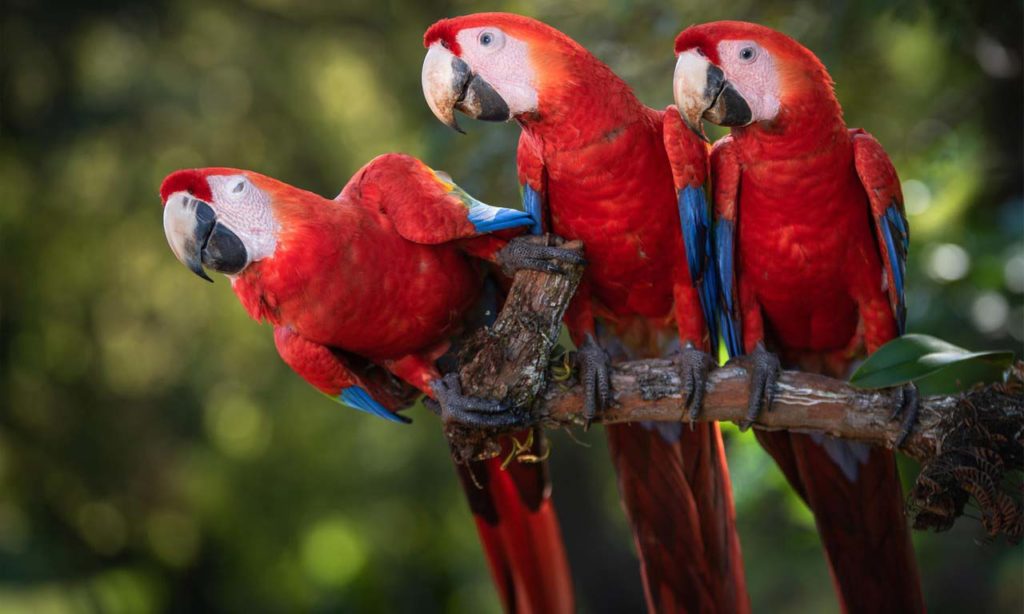 Despite its name meaning 'river of lizards' in the Huetar indigenous language, in honour of the resident crocodiles in the Tarcoles River, Carara is most known for birdlife. It's a transitional forest, which means species of both dry forests and rainforests cohabit.
Scarlet macaws are a big attraction, their brilliant red, blue and yellow plumage like a child's colourful drawing of a parrot. You may see toucans, kingfishers, capuchin and howler monkeys, anteaters and poison dart frogs. It's best to walk with an inexpensive official guide, who will help you spot animals hiding in the trees and undergrowth. It's also easy to access, just an hour's drive from San José, with good flat wheelchair-friendly paths.
7. Cocos Island National Park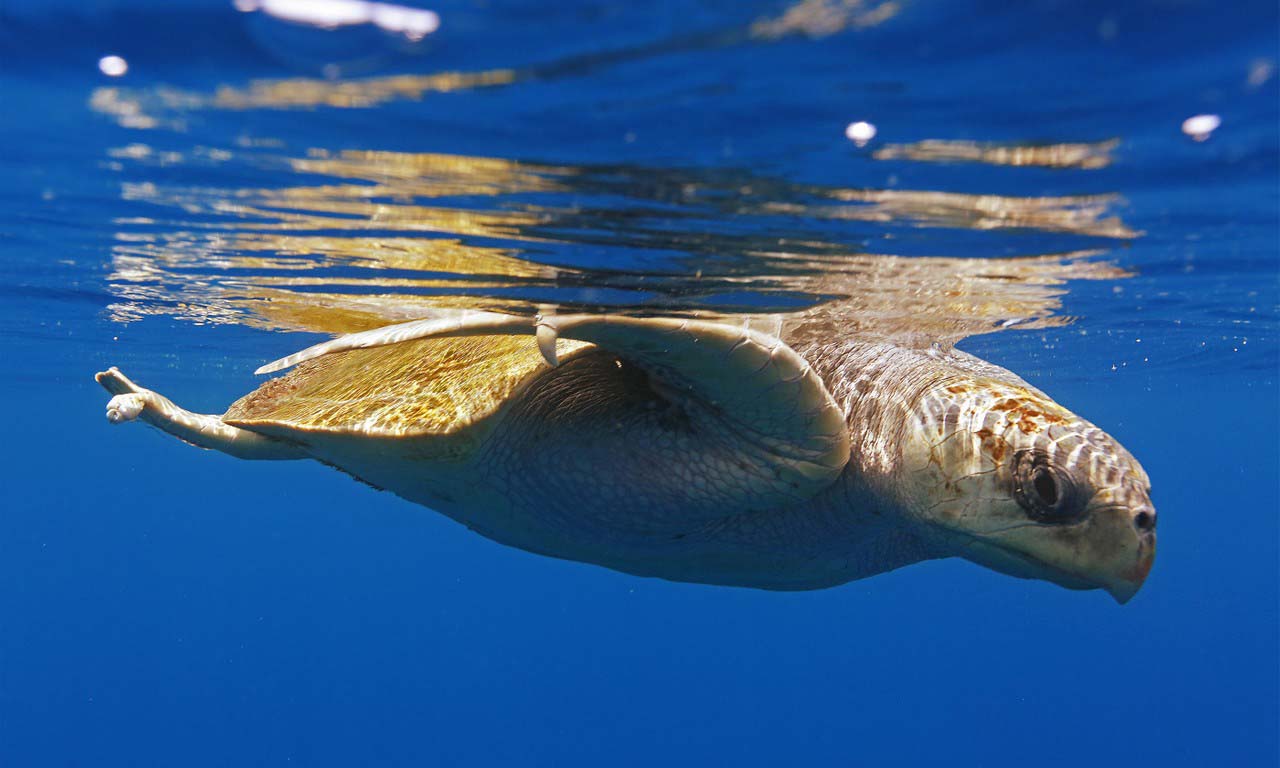 This jagged, forest-coated outcrop lies 300 miles off Costa Rica's West Coast and is truly wild – it's little wonder aerial shots of the park were used in the opening sequence of Jurassic Park.
Cocos Island National Park is a divers paradise, with vast schools of hammerhead sharks, rays, sailfish, white tip reef sharks, whale sharks, dolphins and turtles. Dive in among the coral reefs, volcanic tunnels and caves for a chance to spot this varied marine life.