7 ways to get the heart racing in Costa Rica
Adventure in Costa Rica comes in all shapes and sizes, and can be found all around the country. If you're always chasing a thrill, how does being close to an active volcano sound, or diving with sharks? These Costa Rican adventures will make your heart pound, says travel writer Sarah Riches…
1. Zipline over the rainforest canopy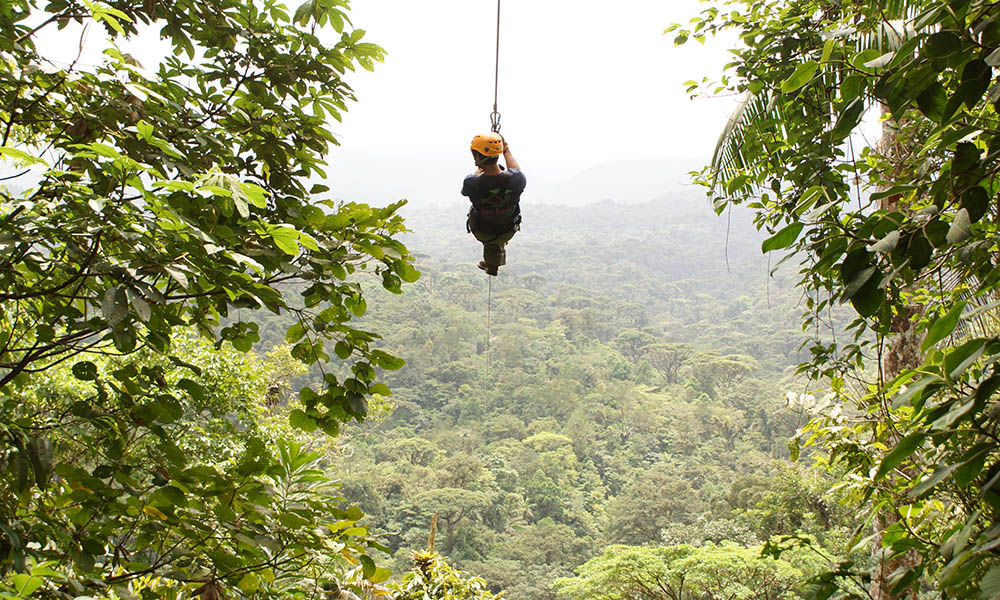 Helmet? Check. Harness? Check. Now you're all set for a zipline adventure through a rainforest canopy. There are zipline or canopy tours across Costa Rica, and they all offer something different, such as an aerial tram ride and a 25m bungee jump on the 750m tour at Monteverde Sky Adventures Park. 
But if you only have time for one, head to 100% Aventura Adventure Park. Its Monteverde course is made up of 11 cables, two of which you'll soar across face-first, Superman style. One of these stretches is 1,590m, making it the longest in Latin America. You'll also get to abseil and swing on a rope like Tarzan. Cue yodelling!
2. Trek through rainforest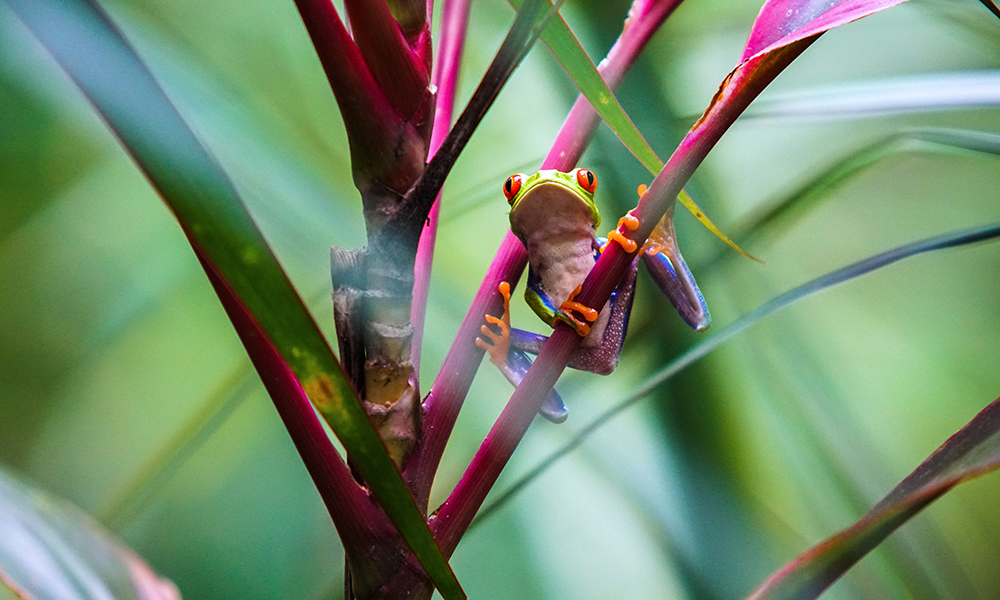 If you want to recreate your own Jungle Book experience, strap on your boots and traipse through a cloud forest – so-called because the canopy is cloaked in mist. The 4,000-hectare Monteverde Cloud Forest Reserve near Santa Elena has 10 trails that weave past swamps and over suspension bridges. It's home to 400 bird species, over 3,000 plant species and half of Costa Rica's animal species, including venomous snakes.
If you want to ramp up the adrenaline, take a guided night hike – just remember to douse yourself in citronella first! On my hike near Arenal, I got up close to a nocturnal two-toed sloth and brushed past red-eyed tree frogs the size of fingernails. My guide also shone his torch at two red eyes watching us from across a pond. They promptly disappeared – as the alligator was coming our way.
3. Get up close to an active volcano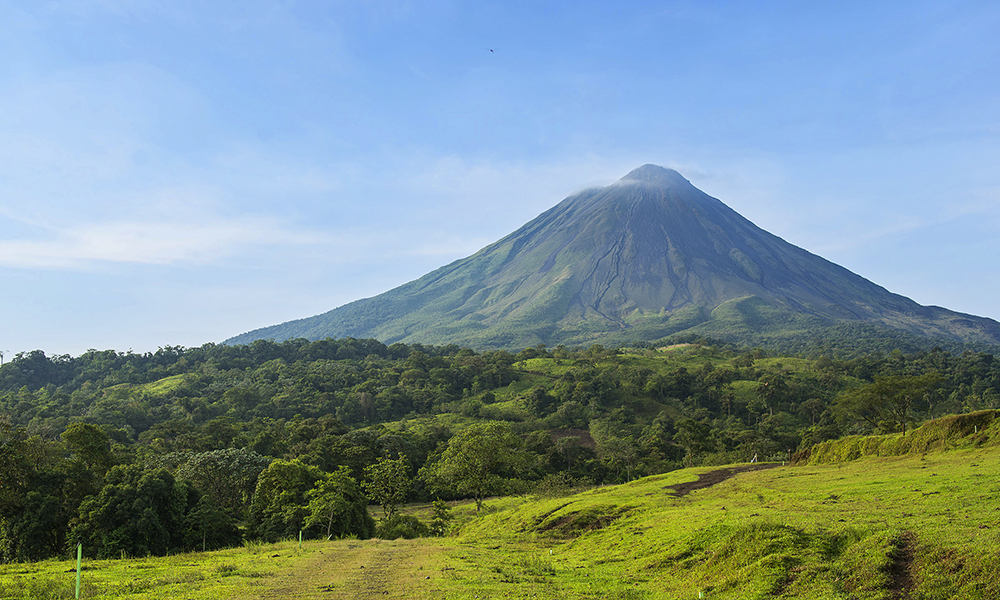 Costa Rica is situated along the Pacific Ring of Fire, making it the perfect destination for those who want the thrill of being in the presence of an active volcano. Its five active volcanoes are in the north of the country. The 1,633m high conical-shaped Arenal is the Fuji of Costa Rica, and often shrouded in mist. While it's been quiet since 2010, a big eruption in 1968 means its peak is definitely off-limits. Also make sure to take in the wonderful views of Poás, Rincón de la Vieja, Turrialba and, of course, Costa Rica's highest volcano, the 3,432m Irazú, which is the closest to the capital, San José.
4. Brave white water rafting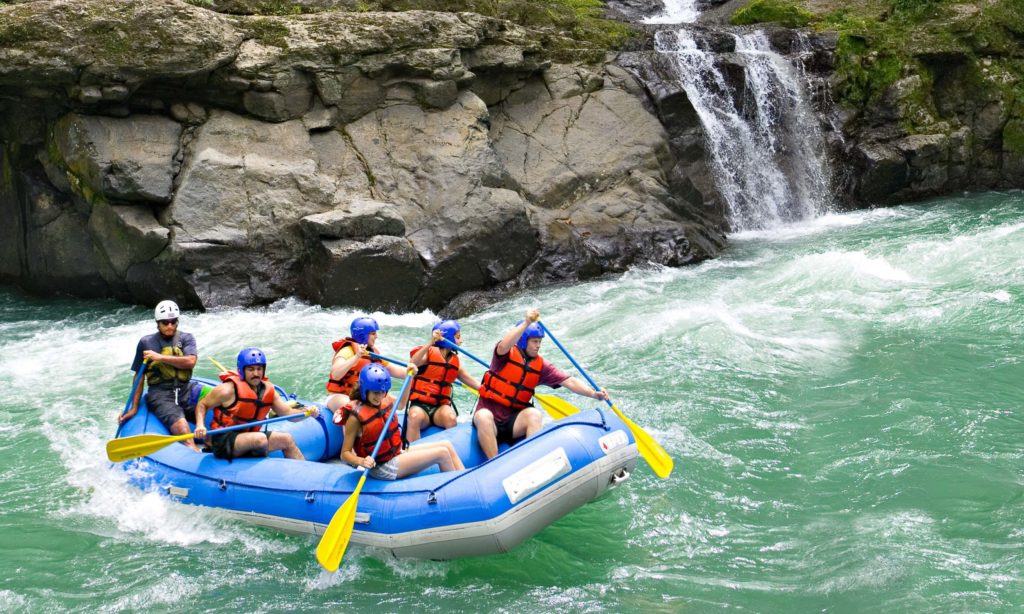 Costa Rica's rivers swell during rainy season, so the best time to raft is from May to October. Rivers are graded; slow currents which are ideal for beginners are classed as one or two, while six is the most challenging. Nervous? Then just avoid the ones with names like The Terminator (on Sarapiquí) or El Abismo ('the abyss,' on Reventazon). Novices might want to try Peñas Blancas or Balsa, where you may spot herons, sloths and monkeys. If you want to shake things up, opt for Savegre, which has calmer spots interspersed with rapids. Alternatively, paddle hell for leather on Río Toro – toro is Spanish for bull – which is class II to IV. Save Pacuare for last, as it's voted among the world's best rivers for white water rafting. You can snake along its 108km length from the Talamanca mountains to the Caribbean – as long as you survive its double drop rapids, that is.
5. Listen to howler monkeys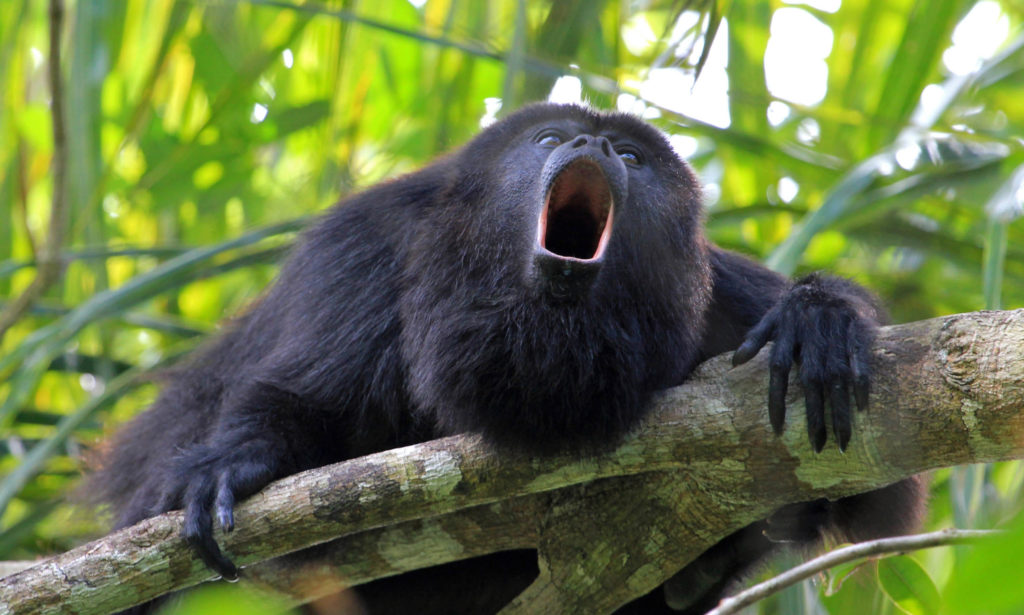 Even when you know howler monkeys howl, it doesn't prepare you for the sound of monsters coming to get you in the middle of the night! Chances are you'll hear them throughout the country, particularly at dusk or dawn, and especially if you stay in a shack on the edge of a forest like I did. However, the best places to hear them are in Arenal Volcano National Park, Barra Honda National Park and Caño Negro Wildlife Refuge. Take a mangrove tour to get really close to them. Native to Latin America, the grumpy looking primates emit guttural growls to protect their territory. As they swing through the treetops, their roars can be heard up to five kilometres away.
6. Chase waterfalls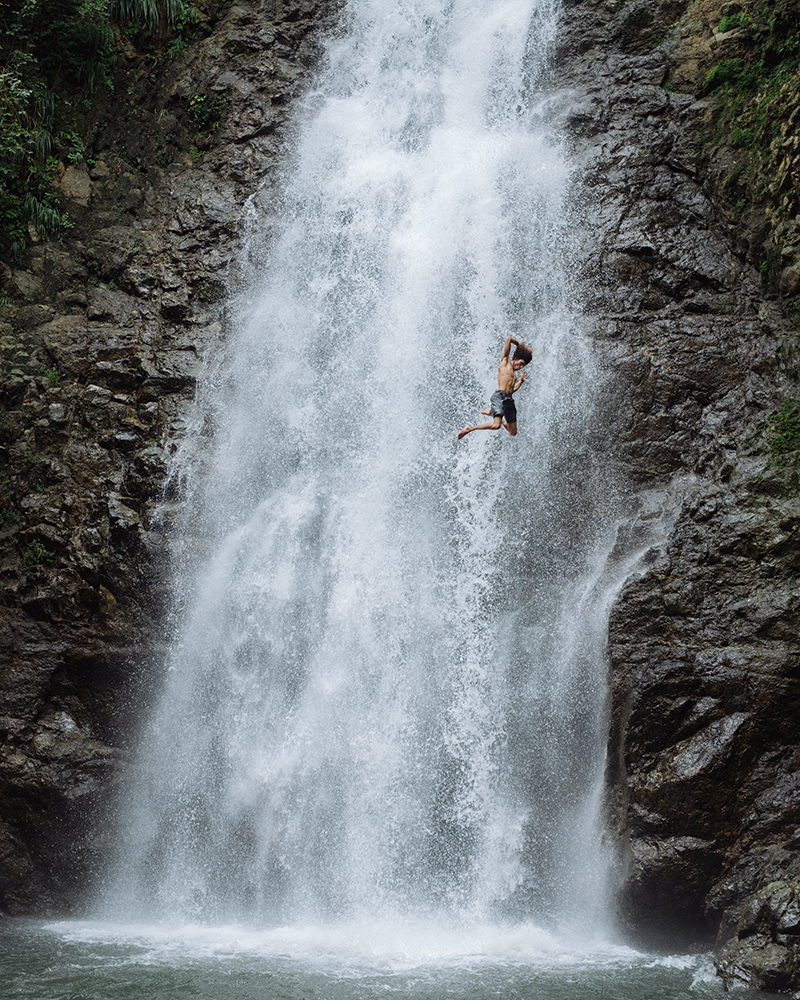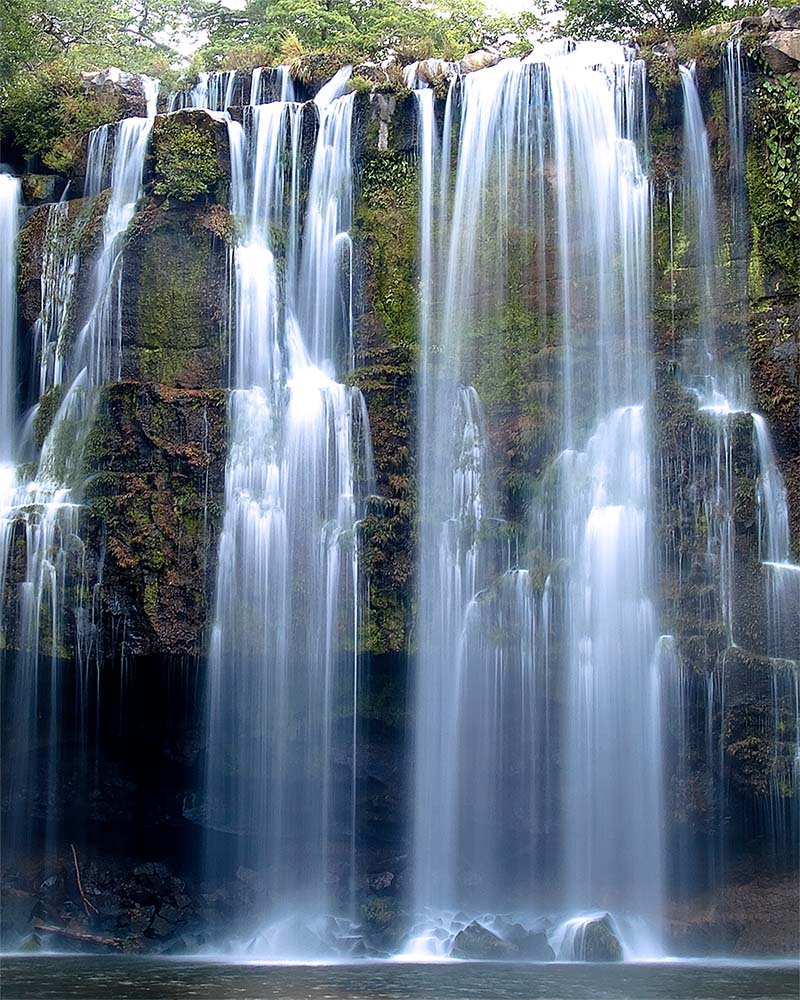 Instead of waterparks in Costa Rica you will find magnificent waterfalls hidden in the rainforest just waiting to be discovered during your hike. Some well-known waterfalls include the famous Montezuma which is really a series of stunning falls, pools and hiking trails. Also a must-visit is La Fortuna Waterfall in central Costa Rica, which drops up to 75 meters and is at the base of the dormant Chato volcano. Finally, the Rio Celeste Waterfall is 90 meters high and drops down into a stunning blue pool surrounded by dense green vegetation.
7. Dive with sharks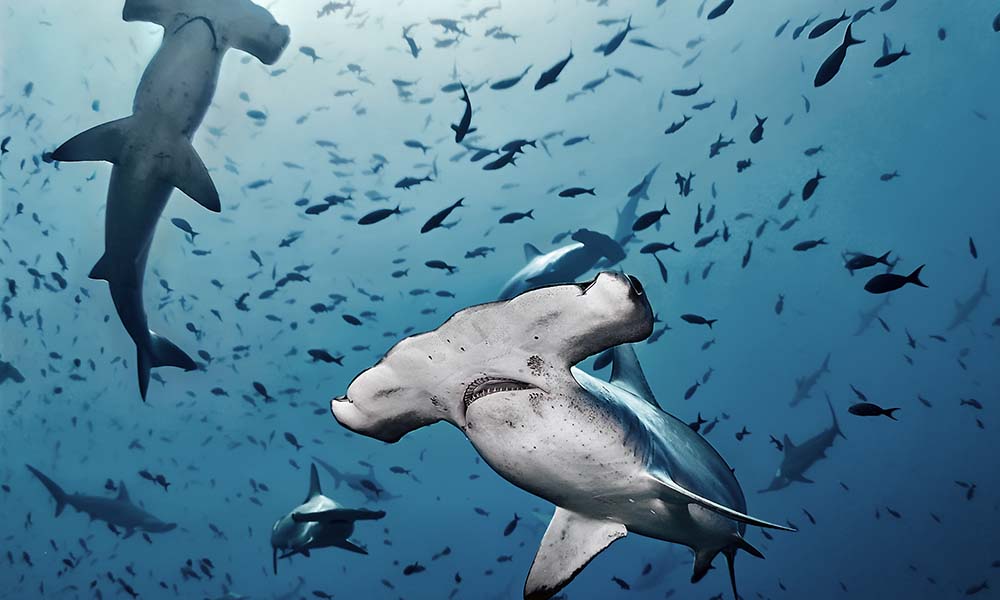 You can scuba dive all year round as Costa Rica's water temperature is usually a balmy 26 to 29°C. Visibility meanwhile ranges from 15m to 30m and is best from June to September. Whichever time of year you visit, you're likely to spot manta rays, dolphins, bull sharks and white-tipped reef sharks. You can also hear or see humpback and pilot whales in the Pacific, while smaller fish teem around the coral on the Caribbean side of the country.
Inexperienced divers can explore Drake Bay, where you can see reef sharks and orcas, humpback and pilot whales. However, if you're an advanced diver who can cope with strong currents, head to the Catalina Islands, Bat Island – which has schools of bull sharks – and the more remote Cocos Islands. Considered one of the world's best diving spots, it is home to masses of hammerhead sharks.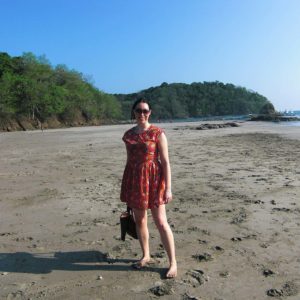 About Sarah Riches 
Sarah is a travel journalist with a special interest in active, healthy holidays. She spent nearly a month in Costa Rica. She loved seeing a sloth on a night hike near Arenal, walks in Cahuita National Park and soaking in hot springs at night at Tabacon.